Alameda OB/GYN
Olivia Butt, MD
Obstetrics & Gynecology located in Alameda, CA
Due to the Omicron surge, our schedule may change weekly. However, we are currently seeing patients Monday and Tuesday morning, as well as Wednesday and Thursday by appointment only. Please call our office for the most current updates on our office hours weekly. We are offering Telehealth via Zoom, Facetime, or Skype, as well as in-person appointments.
If you are trying to book an appointment, please call, send us an email, or leave us a voicemail. Appointments made online are not confirmed until our staff confirms with you. Our staff will get back to you within 24–48 hours.
Call (510) 864-4800 to learn more, or book your appointment today!
Thank you!
When her patients want warm, personal, quality women's wellness or gynecological care, Olivia Butt, MD, is there. From her welcoming Alameda OB/GYN office in Alameda, California, she works closely to help her patients lead their healthiest lives.
After earning her bachelor's degree in molecular and cell biology from the University of California, Berkeley in Berkeley, California, Dr. Butt earned her MD at St. George's University School of Medicine in Granada and New York. She then continued her training through an obstetrics and gynecology internship at Albany Medical Center in Albany, New York. After that, she completed her obstetrics and gynecology residency at the State University of New York Downstate Medical Center in Brooklyn, New York.
Today, Dr. Butt has moved back to a community she lived in for many years to create a practice where everyone feels welcome and receives the care they need and deserve. She is passionate about women's health and serving her patients well.
Dr. Butt's patients can expect personalized care that addresses their immediate needs while taking the right preventive measures to help them stay their healthiest. She specializes in family planning, dysfunctional uterine bleeding, minimally invasive laparoscopic surgery, colposcopy, hysteroscopy, and confirmation of pregnancy.
Dr. Butt and her dedicated staff work with women through every phase of life, offering comprehensive health care and the education patients need to understand and take control of their well-being.
When she's not serving patients, you can find Dr. Butt spending time with her husband and two kids and enjoying her beautiful hometown.
We save time for same-day walk-in appointments! Call us to learn more!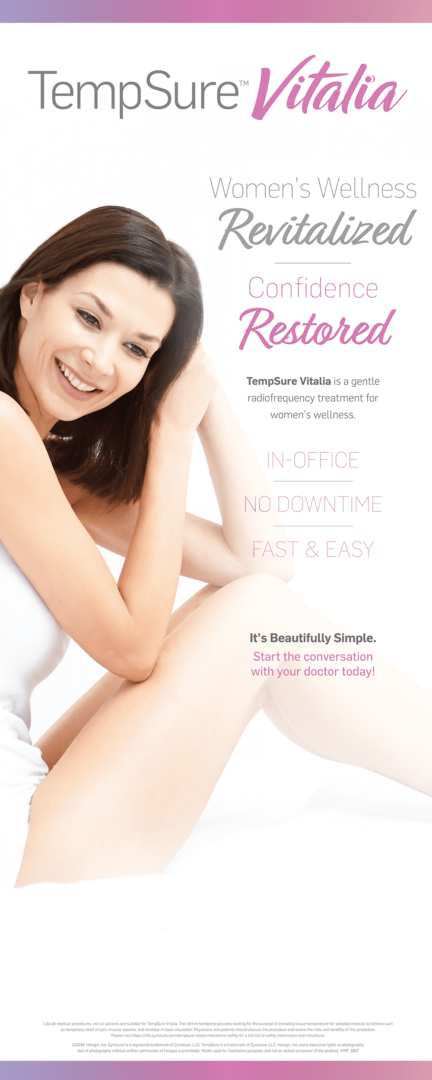 TempSure Vitalia is a gentle procedure for targeted feminine skin tightening, improved sexual health, and overall women's wellness. It's noninvasive, non-hormonal, chemical-free, and does not require anesthesia. Click below to learn more, or book your appointment online today.
Testimonials
"I go for my yearly check-ups & pap smears and I love that Dr. Butt never says no when I ask for certain test to be done. "
VERIFIED PATIENT
"I'm not getting any younger and know the importance of having a well-trained, courteous professional. Olivia and her staff are just that."
SIERRA R.
"I love this office! I've never really had a Gyno visit before this but Dr. Olivia made me feel comfortable about the whole process."
VERIFIED PATIENT
"If you're looking for someone trustworthy and easy going I'd definitely urge you to call this office!"
VERIFIED PATIENT